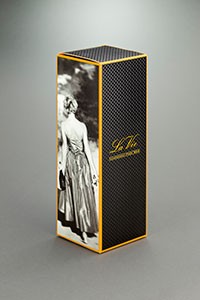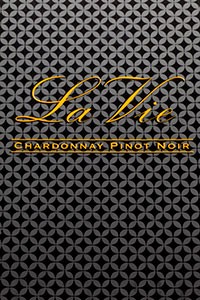 Sparkling Wine gift box " La Vie " is a multi colour print with an eye catching reflective gloss black printed pattern.
The unique finish sets the package apart from other Sparkling wine gift packs.
The detail in the pattern delivers that sought after point of difference on the shelf that we all strive to achieve!
The final result is a stunning looking Gift Pack with great appeal and expression of quality –  It's all in the detail!