Customising premium gift and presentation boxes for the wine, spirit and beverage industry is our speciality.
The Spectrum Packaging team can assist with all aspects of the package development process from selection of paper or board through to print design embellishment options – for that premium gift box look.
Gift & Presentation packages, promotion packages or custom developed product packages are the staple diet of our packaging development team – working with graphic designers and marketing teams in Australia and overseas to produce premium quality packaging to the clients packaging brief and budget requirements.
Premium packaging for Wine, Spirit, Beer, Cosmetic, Pharmaceutical, Food packaging and other industries can be developed with our in house "Packaging Genius" software program developing premium packaging from concept to finished printed product.
Spectrum Packaging supports the philosophy that gift box packaging should 'add value ' to the premium wine, spirit, beverage products and the branding process.
Providing single bottle packs through to multiple product packs to best suit the clients requirements.
Minimum production quantities apply.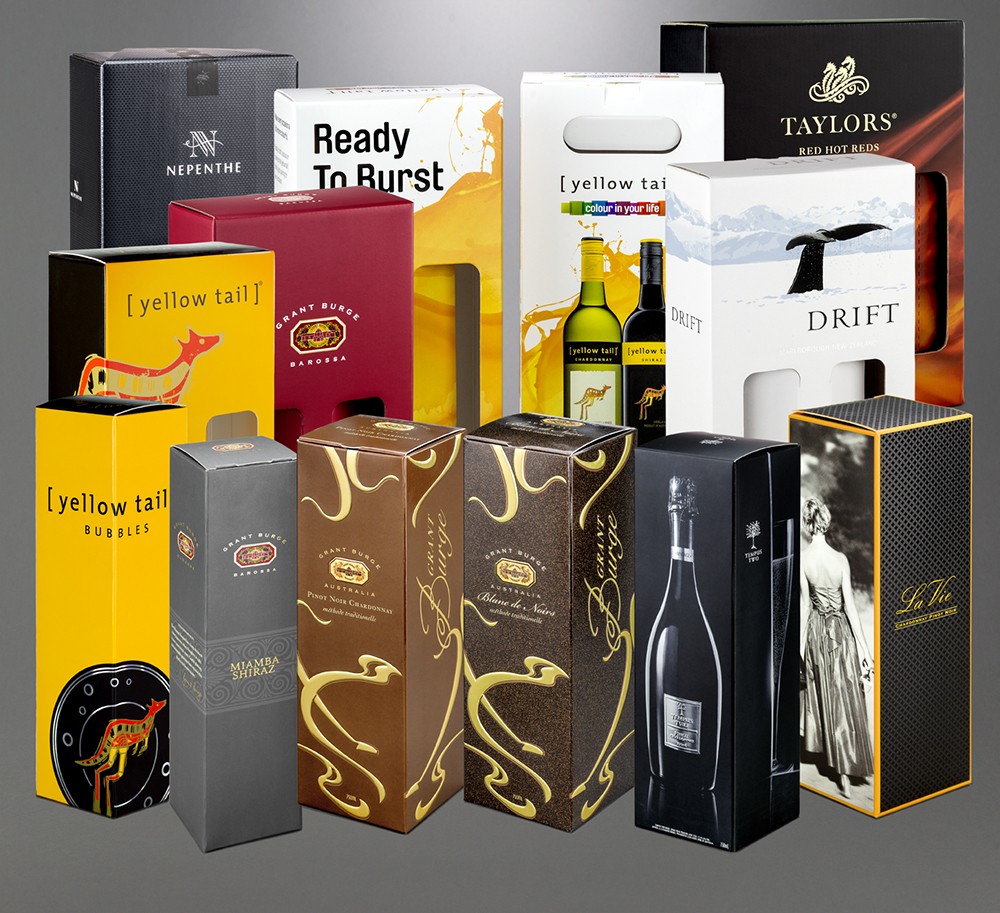 Above are some examples of Cardboard Gift Boxes: